Improve Your Style: Tips for Ladies to Slay with Class
You've probably wanted to change your style, maybe by adding a little bit of class and sophistication to your everyday outfit, but perhaps, you are pondering on how to adapt and dress stylish but however, you would need sometime, to adapt your personal style with a new sophisticated way of dressing.
However, you might just be able to integrate things in ways you thought were impossible, so you don't have to automatically dash out your old clothes.
Today, we shall be shining the lights on styling yourself with a more sophisticated and classy style.
Here are the top 10 fashion tips for a lady to slay with class;
1. Plan It Out:
Take out the time to plan outfits and don't let your mornings catch you off guard, so as to avoid stressful mornings.
2. Seek Out Inspiration:
Whether it's someone you know around you, your favorite celebrity, or your favorite Instagram star, make sure you find stylish women to follow and get inspiration from their photos.
3. Overdress When In Doubt:
Probably, if you don't care about your outfits, consider whom you are going to meet, and your destination.
4. Step Out Of Your Comfort Zone:
Whether it's a new color, different from your usual, or shifting from skinny jeans to a boyfriend silhouette, trying something new never hurts.
Trying new things build great style.
5. Always Accessorize:
Whether it's a statement necklace, a pop color bag, a great pair of earrings, or all of the above mentioned, try to wear at least one accessory.
6. Establish a Capsule Wardrobe: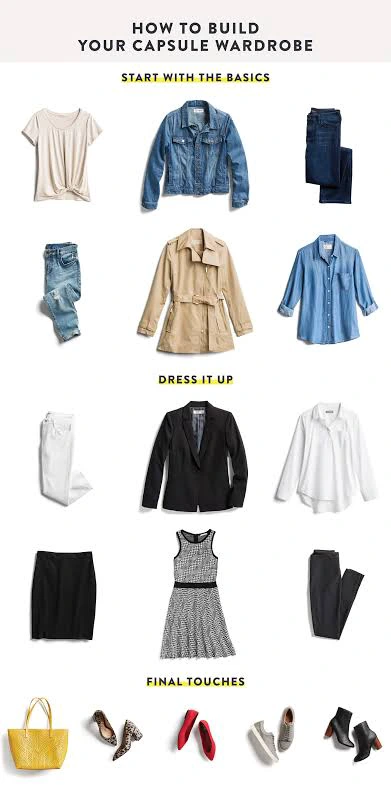 What can take the guesswork out of morning, is a closet full of accessories.
7. Try a Statement Shoe:
Color, print and style, pack a huge appreciation of beauty, when it comes to footwear.
8. Own at least One Conversation Piece:
Whether it's an amazing pair of shoes, a designer dress, or an enviable handbag, you need a wow factor, every once in a while.
9. Know Your Body Shape:
With your knowing your body shape, you can build your closet, with clothes that put the spotlight on your shape and favorite features.
10. Don't Limit Yourself:
Don't let style limitation restrict you from trying something new, whenever there is a popular new style.
by: Tguyinternational
Please follow and like us: